Today, wine production is governed by a European regulation that distinguishes wines with a geographical indication (Protected Designation of Origin and Protected Geographical Indication), or wines without geographical indication.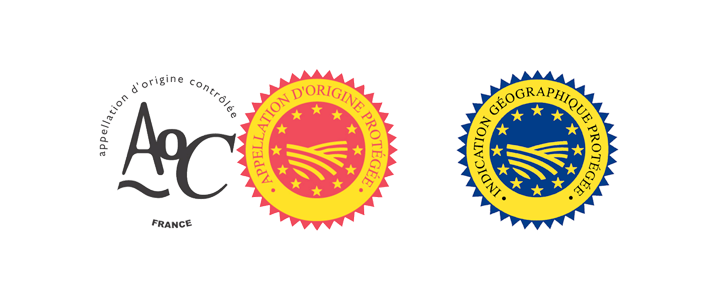 The Protected Designation of Origin (P.D.O., or A.O.P. in French) designates a product which all production stages are carried out according to recognised know-how in the same geographical area, which gives the product its characteristics. It is this trademark that protects the product's name throughout the European Union. It is the notion of terroir that founds the concept of Appellations of Protected Origin.
Protected Geographical Indication (PGI, or I.G.P. in French) tags an agricultural product, (raw or processed). The indication denotes quality, reputation or other characteristics are related to its geographical origin. The I.G.P. applies to the agricultural, agri-food and wine sectors. For wine, all the operations performed since grape harvest until the end of the wine elaboration process are carried out in the geographical zone considered.
The I.G.P. is based on a methodology. It embodies an existing production protocol and therefore gives it not just a national, but also international protection.
Source : National Institute of Origin and Quality (I.N.A.O.)
The Wine Route of Provence offers you the opportunity to discover nearly 450 domains and cooperative cellars, representing the terroirs of 8 A.O.P. and 7 productions of wines in I.G.P.